Magazines
Imagination or Insight?
Remote Connection
Imagination or Insight?

The 1985 Piper Saratoga climbed in crisp, spring air from Rialto, California. With only three onboard the turbocharged aircraft, we quickly reached cruising altitude and headed direct to Concord. The perfect day promised a perfect flight—except for the vague inkling that something wasn't right.
Books
Call For News
Sky Creature
Call For News

"I rarely experienced fear while flying. But my strongest memory, while hanging by one propeller and four wing attach-bolts over a vast jungle, was that Jesus was always very, very close. That's where my running conversation with Him grew from trickle to torrent." Former Mission Aviation Fellowship pilot, Jim Manley, swims in a continual downpour of blessing and favor. His compilation of columns from the MAF newsletter will inspire you to see your life as an adventure, as well. Explore over a hundred examples of the Lord revealing Himself in life situations that change the Bible from printed page to living water.

Sky Creature

Stories of life and flight. Projected publication in 2017
MAF StorySpot
A Tale of Two Tails
Feeling or Calling?
Peace Map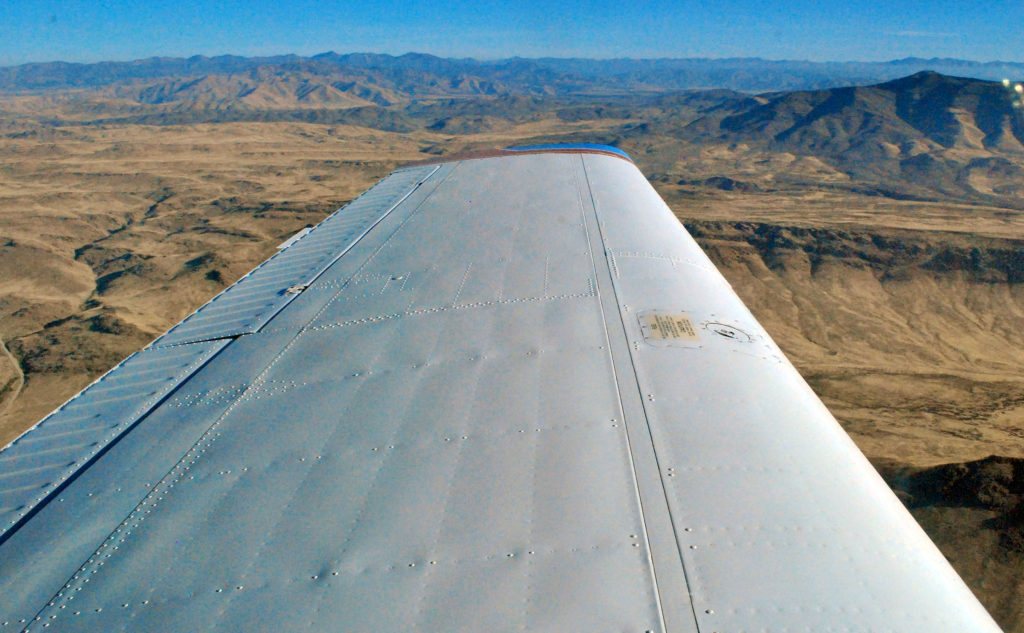 How to Get a Lift Up
Flying in Two Worlds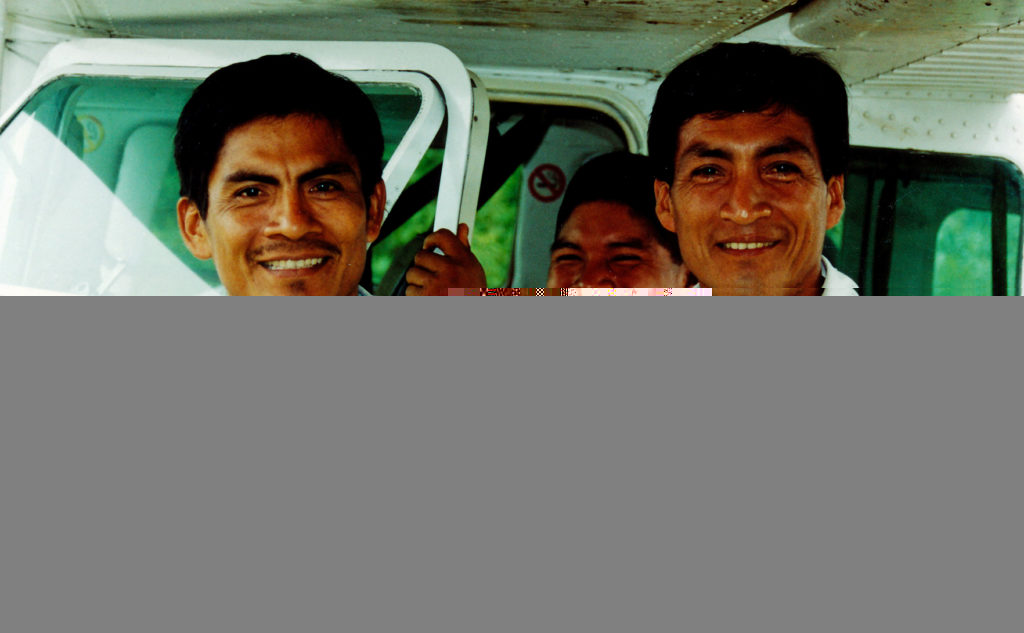 The Power of Integrity
How Many Per Seat?
3D Life
It's In the Bag
70 Years: Changeable but Immutable
Sitting in the Pilot's Seat
The Added Dimension
Bought For a Price
Fighting Entropy
A Tale of Two Tails

Pebbles scratched the paint. Bigger rocks just turned over in the propeller blast. But golf- to baseball-sized stones pounded the tail of my airplane. Couldn't be helped on the gravel strip. Still had to takeoff.

Feeling or Calling?

Medical evacuation flights really hurt during my first term. Once turned loose with an airplane in the jungle, I felt I had to be both counselor and pilot. During orientation phase I could busy myself preparing the airplane to receive the patient. The instructor pilot handled talking with the village, the family, and supervising gentle loading.

Peace Map

As the newest pilot on MAF's Ecuador program in the late 1980s, advancing God's Kingdom excited me. Yet, a hold-over from commercial pilot culture still nagged—having and keeping enough of the "Right Stuff" inside.

How to Get a Lift Up

Wings perform marvelous feats. With them we soar like eagles and race with the wind. Without them we wish. With them we cross continents, leap oceans, and vault mountains. Without them we walk.

Flying in Two Worlds

Every station on the main radio network reported low ceilings and rain. But our home base, Shell, Ecuador, looked fine sitting high above the jungle. I switched to the older, short-wave network to reach stations sequestered in hidden mountain valleys. My destination, Yaapi, reported rain most of the night, but a clear morning with bright sunshine.

The Power of Integrity

David McCleery, MAF's Latin America Regional Director, just shared with me an unusual ministry report from the Shuar tribe, an indigenous group I flew for in Ecuador's Amazon jungle. One of their pastors might've seen it this way … Felipe watched out the airplane window as the tire struck the airstrip's dirt and started spinning. He exhaled slowly. Would this visit be any different? Glad for the rare chance to fly, he'd already walked to this village every month for two years. The people never chased him away, but never received him either. Still, the Lord had clearly directed him here.

How Many Per Seat?

While still in Ecuador, a late afternoon sun burned white. Good weather over the jungle allowed one more flight. I taxied to the runway, passengers eager for home.

3D Life

I first saw it on a winter day. We sat in the Cessna 172 cockpit, 1,000 feet above a white ridge. The propeller pulled us through sub-freezing air, the heater warming my student in shirtsleeves, me in pilot's uniform. Sierra Nevada Mountains rose before us, gray granite pushing up through thick snow spiced with dark forest. Pockets of morning fog clung to secret canyons, hiding from morning sun. Deep blue sky arched above, laced with thin, wispy clouds.

It's In the Bag

Every pilot carries a bag. Some big, stuffed. Others small, concise. As an instructor, I carried headset, ear plugs, sun glasses, local chart, lesson plan, small paper tablet, and pen. As an air taxi pilot, I ditched the lesson plan, but added more charts, a flashlight, flight calculator, Bible, and lunch. For the Forest Service, I added topo charts and "relief" bottle (we raced to fires at top speed, then orbited for hours …).

70 Years: Changeable but Immutable

Aviation ranks as one of the most conservative activities on the planet. In the beginning, all flights were experiments. Enough succeeded to encourage more tries, but crashing got old. Surviving aviators developed a fondness for doing what they knew would work over what they thought might work.

Sitting in the Pilot's Seat

The pilot's seat gives great perspective. Even in bad weather, the instruments tell me everything I need to know. Blue, in the round gage directly in front, represents sky; black, the ground; white dividing line, the horizon. So, the center white dot means my nose is below the horizon. The short lines left and right, representing wings, show a small right bank.

The Added Dimension

We're all flat-landers stuck in two dimensions. Doesn't matter if we live in the mountains. We're glued to Earth's undulating surface, meticulously following its ups and downs. That restraint does grant security. We need concern ourselves only with the challenges of moving left or right, forward or back. Vertical decisions fade to choosing stairs or elevator.

Bought For a Price

Gravity charges a high price for defiance. All aircraft, whether space shuttle, jet airliner or jungle Cessna cost a lot to operate. They need energy to get off the ground, then demand more to stay aloft until they reach their destination, be it International Space Station, Chicago, or the next jungle strip.

Fighting Entropy

At cruise power, a Cessna 206 engine piston races the length of its cylinder 75 times a second. An hour's flight slams it through 276 thousand cycles, each stroke pealing a few atoms off the piston rings. After a few hundred hours, the gap between piston and cylinder wall grows. Oil seeps by. Burning fuel blows through the space, so less of it pushes the cylinder down. The propeller turns with reduced force, thrusting back less air. The airplane accelerates more slowly, lifts off the runway later, climbs shallower, and clears the trees by a smaller margin. It reaches altitude later, cruises slower, takes longer to reach the destination and burns more gas.
Ferry Flight Series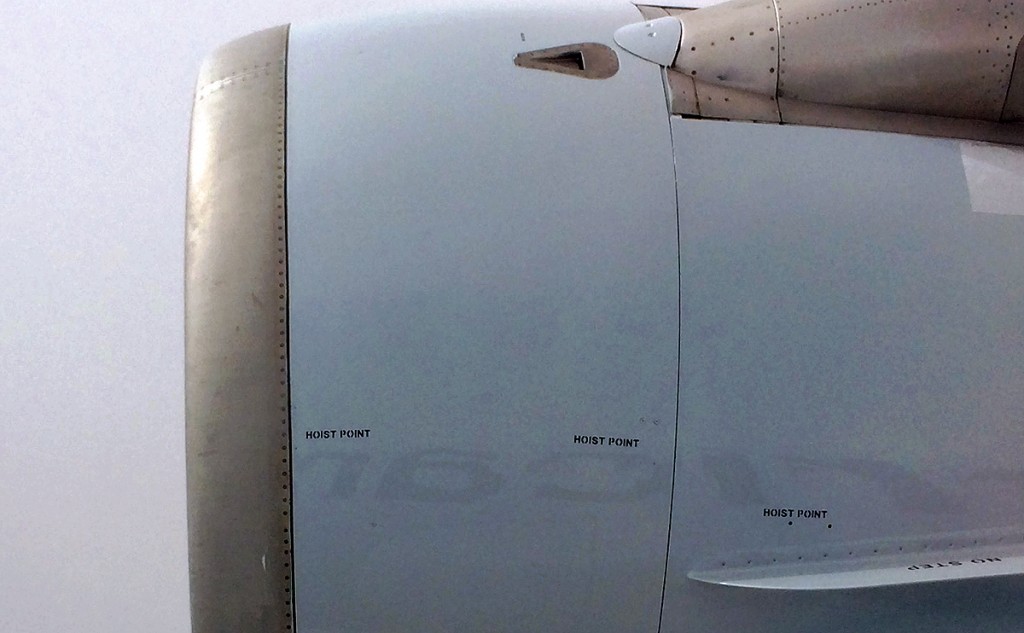 Part 3: Patterns
Part 2: Promises, Plans, and Pride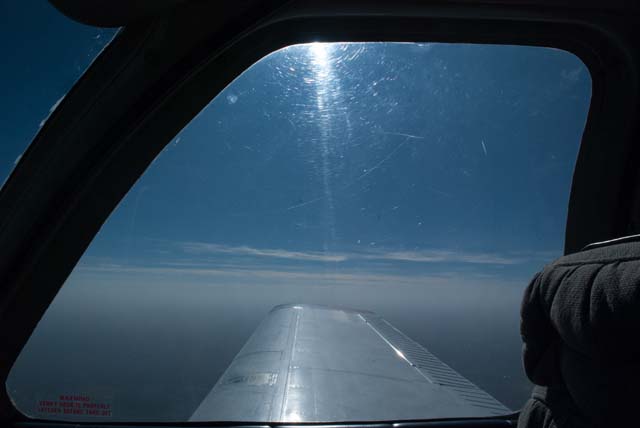 Part 1: Just the Two of Us
Part 3: Patterns

I first noticed it riding the airline back to Cleveland. A big turbo-fan engine hung beneath the wing just outside my window. Around its front, a single row of rivets connected the inlet ring to the rest of the engine cowling. Hundreds of of them set in precise formation.Their pattern revealed disciplined purpose, like a single beat keeping time. Other patterns in complex harmonies, reveal themselves only from unique perspectives. Like flying, for example.

Part 2: Promises, Plans, and Pride

It was time to fulfill the second half of my promise. I successfully delivered the Bonanza to Vicksburg, MS. Next was an airline flight to Cleveland, OH to pick up a Piper Pacer and fly it back to Nampa, ID.

Part 1: Just the Two of Us

Flying mixes two of life's apparent opposites—tech and art. And this week I get to indulge in both. For the last two days, tech challenged. MAF asked me to deliver a rocket.
White Papers
PLM-Training the Way we Learn
Plo's Promise
PLM-Training the Way we Learn

We drove into Shell, Ecuador after 10 years away. The little town where the Andes Mountains meet the Amazon Jungle sported remarkable changes. New Roads made the trip faster, better signs made it easier. Some things, of course, remained the same—like cement rotting in 21 feet of annual rainfall. For 17 years I flew over this jungle, crossing river junctions hundreds of times, each branch displaying unique color, shape and speed.

Plo's Promise

Plo remembered screams, even more than running. Mom and dad left before dawn. He played at the creek with friends. Just after first light, shouts and shots erupted from the village above. He ran up the bank, crawled beneath the house and peered out between bamboo stilts. Soldiers appeared, a long, green line oozing from between jungle trees. More shots, many shots cracked thorn sharp beating rhythm for the chorus of screams.