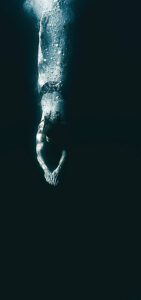 We flee suffering, yet it crashes life's party anyway. It drops like an anvil on the cake, messes up the treats and decorations we arranged just so, smashes the table, goes through the floor and gouges into the foundation. It plummets past rational thought, bypasses understanding, ignores defenses, and even transcends culture. Suffering's collision with soul's bedrock reveals character like a bell displays its quality with clear tone or dull thud. We can't fake it. Our real nature lies exposed for all to see. We ask "Why?" Then we rail against the gross violation of our rights and demand "Why me?" As if someone else deserves it more. Only He knows the whole story, but we can see at least three small pieces of the mystery.
First, He designed His body to build itself up in love. "God … comforts us in all our troubles, so that we can comfort those in any trouble with the comfort we ourselves have received from God." Wayward kids pierce our hearts with hot needles of regret and condemnation. A hundred times crying out "Why?" equips us to comfort those still tasting their first tears.
Second, intense suffering strips control and humiliates us. But as Paul said, "… I am not ashamed, because I know whom I have believed, and am convinced that He is able to guard what I have entrusted to Him for that day." He grows us up into Him from the ashes of failed tests. The Judge pronounces us guilty then redeems and refines us into His image.
Third, He inducts us into the "fellowship of sharing in his sufferings." When we fall into the pit of dark terror, we find Him waiting, ready to travel the whole journey with us. Those chosen to walk there tell us that the songs of struck hearts harmonize with His, creating music the rest of us won't hear until He returns. We never seek it, yet we've all touched the waters of that sea—most with damp toes, but some plunge the depth.
So, how did He prepare you and yours to comfort the people you serve?
2 Corinthians 1:3-7; Philippians 3:7-11; Ephesians 4:14-16; 2 Timothy 1:12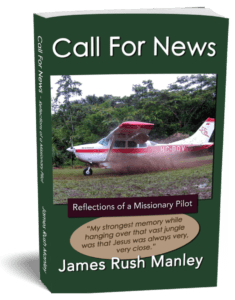 Excerpt from Call For News-Reflections of a Missionary Pilot
Click here to get the entire book.
Share This: